Nova Scotia's past is for all of us to experience and to share with others. We collect and preserve to help us appreciate where we came from. We keep records of our history to understand how we arrived at today and learn for the future. Around us, there are places we preserve and marvels of nature we are fortunate enough to discover. Through all these efforts, our heritage comes alive. By knowing what was, we can see who we are as well as what we could become.
In our museums and archives, and in the living history surrounding us, we share our heritage with each other and the world.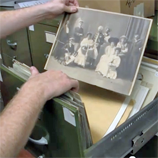 The story of our heritage is told at the Nova Scotia Archives. Historic texts date back more than 300 years. Photographs, text, sound and film reveal the events of our past. The Archives is home to recorded information that is significant to our province – from government records to some of our greatest documentary treasures.
Visit the Nova Scotia Archives website.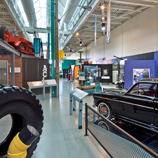 The opportunity to explore our past extends to everyone, everywhere in Nova Scotia. Rather than being a central facility in one place, the Nova Scotia Museum is made up of sites across the province. It includes 28 unique museums, historic buildings, heritage farms and villages and more than one million artifacts and specimens.
Visit the Nova Scotia Museum website.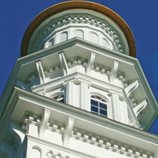 Historic buildings, industrial sites, streetscapes and other structures are all around us in Nova Scotia. These visible links to our past help define us. They are a part of where we live and who we are. Ensuring our heritage properties endure is a priority we share with Nova Scotians.
Learn more about our built heritage and the support that is available for heritage properties and their owners.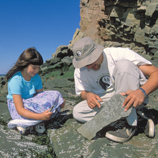 Nova Scotia is home to heritage sites that date back to the distant past of our ancestors and beyond to prehistoric times. Major discoveries of artifacts and fossils have occurred here. We protect places that are important to our natural and cultural heritage so they can be studied and shared with the world.
Learn more about the designation of Special Places and permits for archaeologists, paleontologists and others.