Imagine if you were able to take a walk through Nova Scotia all in one day. You would see an amazing picture of our province. Many cultures and communities would come alive at every stop in your journey. In one moment, you would experience traditions that date back hundreds of years. In another, you would see expressions of the many cultures and people that call Nova Scotia home today.
This is the diversity that defines our province. It comes through in our art, culture and creativity. With so many communities that thrive here, expressing ourselves comes naturally. It's part of our lives and our future. Our cultural richness inspires new ideas and ways of doing things. By embracing many perspectives, the potential for innovation and originality is unlimited.
Through our support of cultural communities, we share our passions, celebrate life-long learning and connect with others.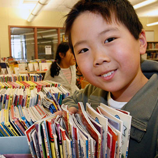 There are 78 public library branches across Nova Scotia. They reach every community, enhancing lives and connecting people. Libraries encourage life-long learning. They are meeting places and gateways to information. The Provincial Library provides leadership and centralized services for our many libraries. It ensures everyone has access to the benefits of essential library services.
Visit the Nova Scotia Provincial Library website.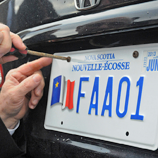 More than 400 years after the arrival of the first French settlers in Acadie, you will find a vibrant Acadian community in Nova Scotia that is proud of its language and culture. By advising and supporting government in the development and delivery of French-language services, Acadian Affairs contributes to the preservation and growth of the Acadian and francophone community.
Visit the Acadian Affairs website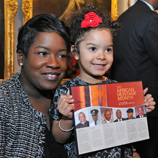 There are more than 48 African Nova Scotian communities in our province. African Nova Scotian Affairs works with government to meet the needs of each of these unique communities. It supports the delivery of services, acts as a partner in developing initiatives and promotes African Nova Scotian culture.
Visit the African Nova Scotian Affairs website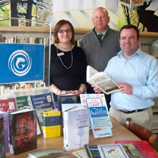 Gaelic language and culture have been part of Nova Scotia's diversity since the early 1700s. More than 200,000 Nova Scotians have connections to Gaelic speaking settlers and many more participate in cultural activities such as music, dance and art. Gaelic Affairs works to promote and develop Gaelic language and culture, ensuring it continues to be a vibrant part of our communities and our economy.
Visit the Gaelic Affairs website